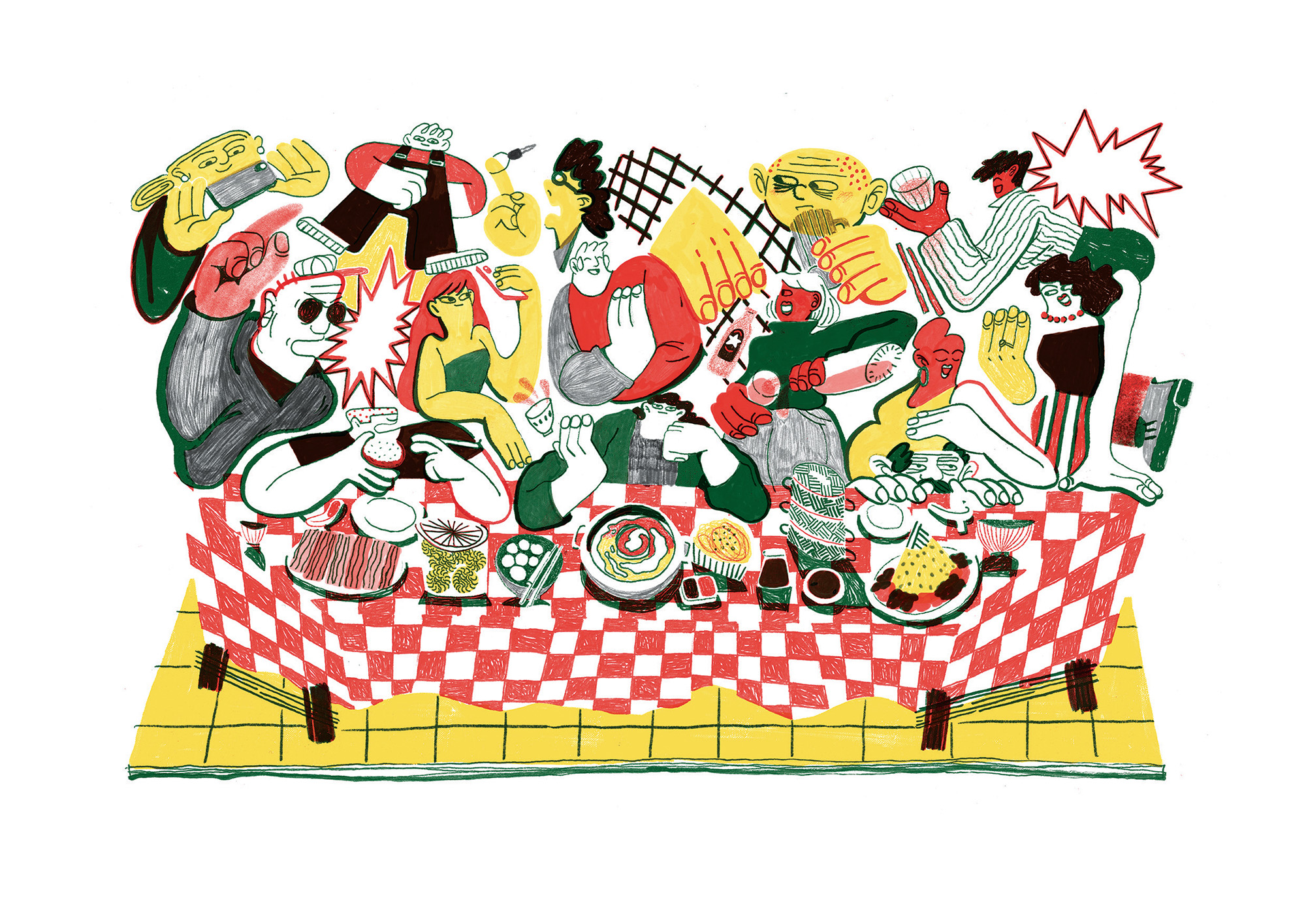 Personal
2020
Meal is considered as the dominant aspect of Asian culture. Instead of asking 'how are you', we usually ask 'have you eaten' to each other. Having a meal together is our way to socialise and deepen relationships, so food plays an important role especially during a family gathering.
This artwork aims to visualise the ambience and festivity around dining table and how distant relatives interact with each other — with a hint of nosiness, awkwardness, but overall still with love.
Available as art print in A3. If you're interested to purchase, please place your order
here
.